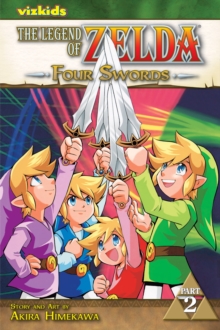 The Legend of Zelda, Vol. 7 : Four Swords - Part 2
Paperback / softback
Description
The Green, Red and Blue Links reach Death Mountain, where they challenge Shadow Link and Violet Link in battle.
Then, inside the Fire Temple they learn a terrible secret about the Dark World and the evil power behind Vaati.
To defeat this great enemy, the different coloured Links must find a way to become one again in order to harness the power of the Four Sword!
Information