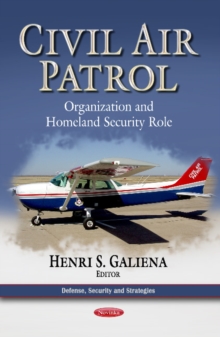 Civil Air Patrol : Organization & Homeland Security Role
Paperback / softback
Description
The Civil Air Patrol (CAP) is a federally chartered non-profit corporation that may be utilised as a civilian volunteer auxiliary of the Air Force.
The Secretary of the Air Force can employ the services of CAP in lieu of or to supplement Air Force resources to fulfil the non-combat programs and missions of the Air Force.
Such services may include Air Force-assigned missions in support of homeland security operations, consequence management, support to civilian law enforcement, and other civil support.
This book provides an overview of the organisation and function of the Civil Air Patrol, detailing the procedures, standards, and responsibilities of Air Force organisations that support and employ CAP.