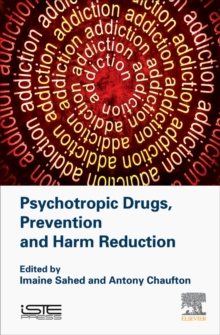 Psychotropic Drugs, Prevention and Harm Reduction
Hardback
Description
This book promotes the interaction between research and professional practices in the field of prevention and harm reduction.
Through the scientific work and experience of human and social sciences researchers and medical social actors, research and action assist one another in illuminating the problems associated with the consumption of psychotropic drugs and in developing intervention strategies.
Over the course of several chapters, contributed by attendees of the Psychotropics, Prevention and Harm Reduction Put to the Test By "Human and Social Sciences" workshop, a range of varied themes are explored within the scope of drugs and their uses. Both the socio-historical context of drug uses and the construction of prevention and harm reduction public policies in light of scientific knowledge are covered, as well as the issue of release, mobilization and/or negotiation of prevention and harm reduction standards, both for professionals and drug users.
Information
Format:

Hardback

Pages:

162 pages

Publisher:

ISTE Press Ltd - Elsevier Inc

Publication Date:

04/09/2017

ISBN:

9781785482724