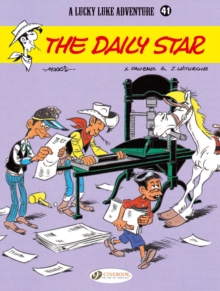 Lucky Luke : Daily Star v. 41
Paperback / softback
Description
Horace Greeley is heading west with his printing press and his rock-solid belief in the power of the press, printing issues of his DailyStar as he goes.
But his insistence on publishing the truth isn't making him universally loved.
When Lucky Luke meets the quirky journalist, he agrees to help him settle in Dead End Gulch-and protect him against those who would rather not see their dirty deeds in print.