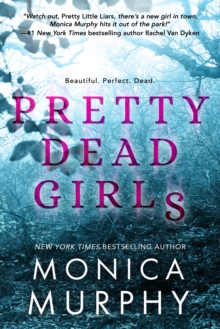 Pretty Dead Girls
Hardback
Description
They're arranged in a particular way. Their faces turned at the most flattering angles, their designer clothes immaculate, as immaculate as their carefully made-up faces.
Only the slash of blood across their necks mars the perfect surface.
Only the vacant stare in their eyes indicates they're dead.
The most popular students in school are going down, and queen bee Penelope Malone is terrified she's next.
So what's a girl to do? Conduct a little serial killer research, of course. Thanks to the help of the nerdy yet cute boy from English class who volunteers to help her, she becomes obsessed with all things related to murder.
All while she's trying to stay one step ahead of the brutal serial killer on the loose.
But this killer won't be satisfied until every beautiful, popular girl in the senior class is dead - especially Penelope. And the killeris closerthan she thinks...