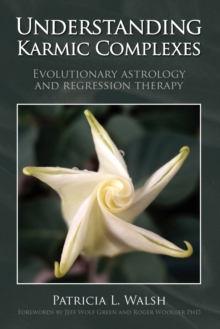 Understanding Karmic Complexes : Evolutionary Astrology and Regression Therapy
Paperback / softback
Description
This book is the result of seven years' research and several thousand case histories through which the author has been able to peer into the deep inner life of the soul as it reincarnates from life to life, both as a guide and an observer.
While studying Evolutionary Astrology with Jeff Green, regression therapist Patricia Walsh realised that the potent combination of the two disciplines could help to resolve current issues which have their roots in past life experiences.
The types of issues that arise in past life regressions to be healed are also the exact dynamics that Evolutionary Astrology aims to describe: * To understand the past security patterns, emotional and mental imprints that have conditioned the consciousness previous to this life. * To point the way to the path of evolution beyond these.
Regression work adds to the understanding of issues presented in the natal chart This book is not written in a 'multiple choice' style.
It will become apparent that the understanding of previous lives is not such a simple matter as a few keywords or thoughts relating to one or two symbols in the chart. Rather, this book is written like a journey through the archetypes, from the depths to the heights of each, and is meant to be read in that way, sequentially from Aries to Pisces.
Once the elements of the karmic axis in a chart are understood, all the related archetypes in this book can be read in relation to a single chart and synthesized to give a whole picture.
Information
Format:

Paperback / softback

Pages:

352 pages, black & white illustrations

Publisher:

Wessex Astrologer Ltd

Publication Date:

16/11/2009

Category: Astrology
ISBN:

9781902405438