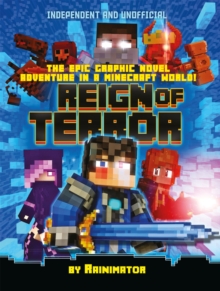 Reign of Terror : The epic graphic novel adventure in a Minecraft world!
Paperback / softback
Description
All five episodes of the first season of Rainimator's video series, Herobrine's Revenge (The Struggle, Cold As Ice, We are The Danger, Just So You Know and Goodbye), are retold in this stunning graphic novel.
An action-packed sword-and-sorcery story in a unique Minecraft-inspired world retells the epic saga from the master animator Rain Olaguer (famous online as Rainimator).