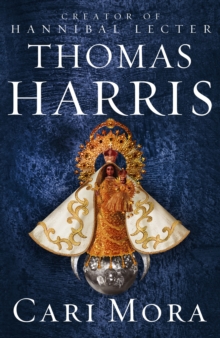 Description
________________________________From the creator of Hannibal Lecter and The Silence of the Lambs comes a story of evil, greed and the consequences of dark obsession. ________________________________Twenty-five million dollars in cartel gold lies hidden beneath a mansion on the Miami Beach waterfront.
Ruthless men have tracked it for years. Leading the pack is Hans-Peter Schneider. Driven by unspeakable appetites, he makes a living fleshing out the violent fantasies of other, richer men.
Cari Mora, caretaker of the house, has escaped from the violence in her native country.
She stays in Miami on a wobbly Temporary Protected Status, subject to the iron whim of ICE.
She works at many jobs to survive. Beautiful, marked by war, Cari catches the eye of Hans-Peter as he closes in on the treasure.
But Cari Mora has surprising skills, and her will to survive has been tested before.
Monsters lurk in the crevices between male desire and female survival.
No other writer in the last century has conjured those monsters with more terrifying brilliance than Thomas Harris.
Cari Mora, his sixth novel, is the long-awaited return of an American master. ________________________________'As good as ever. Reading his prose is like running a slow hand down cold silk.' STEPHEN KING`The last two decades of 19th century popular fiction were dominated by Conan Doyle and Sherlock Homes.
A century on, suspense literature has achieved their equals in Thomas Harris.' GUARDIAN`Harris's writing bears the hallmarks of honed perfection.' THE TIMES'The good news for readers of Cari Mora is that Hannibal is here in spirit if not in person ...
What his fans look for is here - turned up to 11.' SPECTATOR'A tense heist thriller ...
Harris's best since The Silence of the Lambs' NEW STATESMAN'Cari Mora reinforces the brilliance of an author who can carve a piece of art from the placement of words on a page to form a narrative that scorches the mind, and makes one think.' SHOTS MAGAZINE
Information
Format:

Hardback

Pages:

336 pages

Publisher:

Cornerstone

Publication Date:

16/05/2019

ISBN:

9781785152207