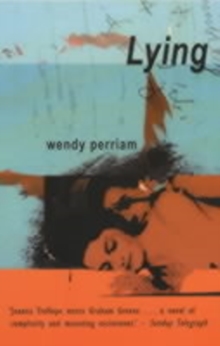 Lying
Paperback / softback
Description
A novel of sexuality, morality, and Catholic guilt in a faltering marriage."Lying "takes a sharp look at our whole culture of mendacity, in which hype and spin rule supreme, statistics are manipulated, history isrewritten, hoaxes abound on the internet, bogus guests appear on TV chat shows, and the travel, beauty, and health industries peddle expensive dreams. "Lying" is also a love story. Alison Ward, an idealistic young editor in a publishing house, falls obsessionally in love with an older man, James Egerton, seemingly out of reach on both social and religious grounds.
Why should a Cambridge-educated accountant from a well-to-do, ultra-Catholic family be attracted to someone of modest means and background who has rarely set foot inside a church (and whose father moreover dismisses all religion as claptrap)?
Against the odds, she wins his love but, five years into their marriage, finds herself leading a double life, upholding "truths" in public which privately she abhors.
The strain of this deception, coupled with deep sadness at their failure to conceive a longed-for child, eventually leads her into an affair.
As lie piles on lie, she is horrified at her own faithlessness.
Why, when she loves her devout and devoted husband, is she sloping off with a scruffy, layabout barman she doesn't even like?
She begins to see falsehood everywherein advertising and politics, even science and medicineand above all in the constricting religion of her husband and his family.
Yet James's faith is an essential part of him, his virtue and integrity the very qualities that first attracted her; thus the discovery that even he is entangled in deception comes as a profound shock."
Information
Format:

Paperback / softback

Pages:

224 pages

Publisher:

Peter Owen Publishers

Publication Date:

01/06/2001

ISBN:

9780720611281